Featured Alumni
On a regular basis throughout the year we will be featuring one of our alumni who will tell us what they have been up to since graduation and provide current Minis with valuable advice and insight.
Johanna Griggs - Class of 2016
Featured May 2018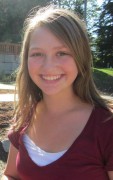 THEN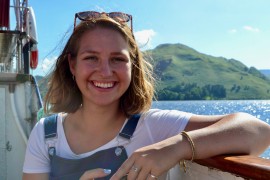 NOW
What have you been doing since graduating from the Mini?
Instead of heading straight to university after high school, I took a different path and decided to take a gap year. I worked full-time for a few months and then headed off to Southeast Asia with 3 fellow Point Grey Mini alumni. In 5 months, we travelled through 7 countries, including a stay in a remote village in Thailand. Directly after, I also spent a month inter-railing through Great Britain. Currently, I am in my first year at UBC in the Faculty of Science, and planning (and hoping!) to eventually study Marine Biology and Conservation. Not sure what else is in store education-wise, but I intend to travel as much as I can in the next few years!
What is your favourite Mini memory?
There are so many to choose from, but I would have to say Freezefest 2016. It was the first Freezefest since my grade 8 year and it was such a blast to be a part of bringing it back. I, along with some friends, performed a medley of Justin Bieber and Britney Spears songs, and the whole graduating class danced to "We're All In This Together" from High School Musical. It was super embarrassing, but so much fun!
What advice can you give to Mini students while in school and once they have graduated?
Take it slow! Often Mini students feel pressure to succeed, particularly academically, and to many people "success" means graduating high school, going to university, and getting a job as quickly as possible. I would advise students to take their time in the next few years and make time for things they really want to do and new experiences. Taking a gap year was one of the best decisions I have ever made. It allowed me time to really figure out what I was interested in, and gain experience I wouldn't have gotten otherwise. A gap year isn't the right choice for everyone, but make sure you allow yourself time to learn, travel, and try new things!
What have you gotten out of your Mini experience?
The people! The Mini creates such an incredible community that is unparalleled in my experience. The teachers were some of the best teachers I've ever had (no one explains math quite like Ms. Benson does), people who are passionate about what they teach and care about their students, and the students were some of the most incredible people I've ever met. The Mini gave me life-long friends and a wonderful 5 years.