Looking Ahead with the Class of 2017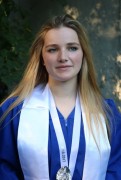 Bronwyn Ferris
Hi, my name is Bronwyn Ferris and I am a 2017 graduate of Point Grey Mini School. In the fall, I will be attending Queen's University to study commerce at the Smith School of Business. I was drawn to Queen's because it has an excellent academic reputation, it offers many extracurricular options, and it offers a strong sense of community. I decided to pursue a commerce degree because it correlates with my interest in world affairs. I was awarded the Chancellor's Scholarship to attend Queen's. The Chancellor's Scholarship grants the recipient $9,000 per year for four years, provided that the recipient fulfills the conditions of the scholarship. This means that the total value of the scholarship is $36,000. I am grateful to Point Grey Mini School for supporting me, giving me a sense of community and, most importantly, for giving me the tools with which I can succeed in my post-secondary education.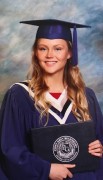 Isabella Hay
I will be attending Queen's University in the fall in the Faculty of Arts. I'm not ready to narrow down my focus so my hope is that this program will allow me to try out a variety of courses. I plan on getting involved in music there as well. I talked to the head of Music at Queen's and it's my impression that there's lots of opportunity and ensembles that I could join.One significant attraction to the school is that I have family and friends at Queen's. Another is its historic place in Canadian academic society. I was honoured to receive the Principal's award at Point Grey. This award relates to my contribution to the school community, specifically in the performing arts and student council.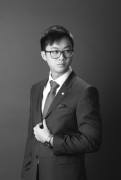 Matthew Mong
Starting this September I will be attending the University of British Columbia in the Pre-Medical Engineering program. Aside from the unique opportunity to study both engineering and prepare for medical school, UBC allows me to study with the Sauder School of Business to gain insight into the world of entrepreneurship. Furthermore, UBC's mandate towards social sustainability aligns with my hopes of democratizing access to prosthetics.I feel honored to be nominated for a Dogwood Scholarship of $1250 for achievement in Fine Arts and look forward to beginning university in September.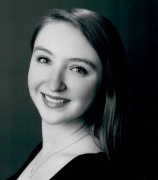 Jasmina Patrick
In the fall I will be going to Queen's University's Musical Theatre program, which will mean spending two years in Brockville, followed by two years in Kingston, Ontario. This particular program, which offers a bachelor's degree in Music Theatre, is what drew me to Queen's. More specifically, I was drawn to musical theatre because of a combination of my participation in the off time table Theatre and Drama program at Point Grey and the dance classes that I took outside of school. I was the recipient of the Principal's Award for Leadership and Service to the School - a $500.00 award, and I have been nominated for a $1200.00 Dogwood District Fine Arts Scholarship.
Greer Ross-McLennan
My name is Greer, and I'll be heading to the University of St Andrews (located in a tiny, remote town in Fife, Scotland) in the fall! I was drawn there due to the institution's historic location (I've had a love for the country ever since I could remember) and renowned International Relations program, which I plan to study. Additionally, the university offers small classes and is known for its close-knit atmosphere--something that I found truly suited me in the Mini and thus wanted a similar experience! I received a few scholarships from a handful of Canadian institutions I also applied to but ended up choosing St Andrews as the place for me, even without freshman funding--though I plan to apply for more senior scholarships when I'm there. As much as I'll try to keep things concise, I really cannot write about how much the Mini has impacted and helped me without writing the length of an encyclopedia! I was a latecomer to the Mini but immediately felt welcomed by my peers and teachers; so much so that the bonds I made have provided me with a large support network--I feel like anytime someone mentions the Mini outside of school I immediately perk up and feel connected to them! Academics-wise, thought I found the Mini to be challenging at times, ultimately I think it better prepared me for university-level homework and tests.