Welcome to the Point Grey Mini School
Our graduation class of 2028 has now been assembled. Again, a huge thank you to everyone who has participated in our application process! It takes a lot of courage to put yourself out there. Thank you and we wish everyone a terrific second half of grade 7 and the very best for the fall of 2023!
For families interested in joining us and unable to attend, please take a look at THE 2021 POINT GREY MINI GRADE 7 INFORMATION PRESENTATION.
Point Grey Mini School is designed to provide motivated students with an enriched and challenging course of studies in a small and cohesive setting. We aim to create a learning environment which promotes the development of critical and creative thinking skills and independence in learning.
Each year, there are about 140 students from Grades 8 to 12 with 28 students in each grade. Throughout their five years in the Mini, students are provided with the opportunity to leave the traditional classroom setting and take part in a variety of field trips, including several extended field trips. Students will also work on independent projects, group projects, and cross-grade activities.
Point Grey Mini encourages active student and parent involvement. Student involvement and service within the Mini helps develop the sense of inter-grade and intra-grade community critical to the program. Each year, the Mini Leadership 12 class works to provide students with fun and engaging events throughout the course of the year and helps new Grade 8 students transition from elementary to secondary school.
Parent involvement is also fundamental to the Mini. Parents assist in many events such as the annual Mini Prom, fundraising, and the organizing of monthly Mini Parent Advisory Committees. Parents are also granted the opportunity to chaperone students on the major field trips they take part in throughout the year. Accompanying parents are fully accommodated for.
Students in the Mini have full access to all facilities, clubs, and sports teams of Point Grey Secondary School and have the opportunity to run for positions in the Point Grey Student Council along with the Mini Student Council. Fine Arts and Applied Skills courses are taken in the main school. Once accepted into the program, students are expected to be committed to the full five years of enrolment in the Mini.
The Mini is Waiting for You. filmed and directed by Monique Fleming and Kaelyn Fairbairn (PGM Class of 2021).
Inside PG Mini filmed and directed by Greer Ross-Mclennan (PGM class of 2016)
Current News & Events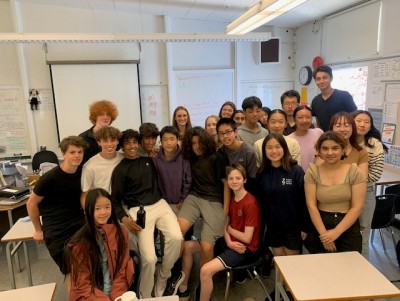 PGM was pleased to welcome Laura Williams as our second to last L&L speaker this year. Laura has had an extensive career in many different sectors, including working in HR and non-profits. She brought us along her journey from being a graduate from PG mini, to post secondary education, to her career now. Laura reminded us to "pull on the thread of what you love as you weave your career!" We continue to be grateful for the wisdom and enthusiasm from our parent group! Our final L&L for the year is on June 15 in pm FIT with Jonathan Sharp. See detail and sign up in Teams!
Many Thanks to Jerome Pimmel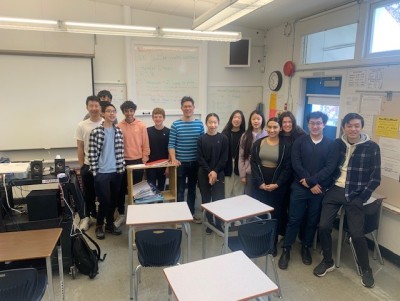 Thanks to Jerome Pimmel for stopping by for our April Lunch and Learn. Jerome is a software engineering and technology leader, having worked in the industry since 1997. He has worked in a variety of companies and industries, including e-commerce, games, cloud computing and most recently blockchain. He has plenty of valuable personal learnings/experiences to draw upon about leadership, knowledge working, team collaboration, developing and mentoring, people management and more.
Big Thanks to Sabina Russell!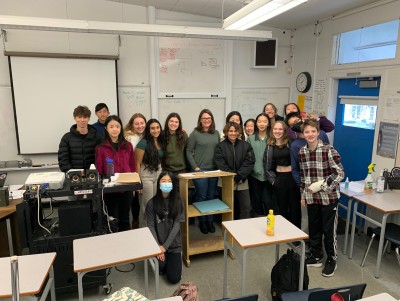 Big thanks to Sabina Russell (VP Clean Fuels at Htech in Vancouver, and Sophie's mom) for talking to us today about her career path through engineering and the clean energy sector! Stay tuned for more great L&Ls in 2023!