Welcome to the Point Grey Mini School
March 9, 2022 UPDATE: Our intake class for 2022 is now assembled. This year's group of applicants was especially strong and unfortunately, we can only intake one class each year. We wish all students who demonstrated the courage to go through our application process all the best for the rest of the school year and next fall.
For families interested in joining us, please take a look at THE 2021 POINT GREY MINI GRADE 7 INFORMATION PRESENTATION.
Point Grey Mini School is designed to provide motivated students with an enriched and challenging course of studies in a small and cohesive setting. We aim to create a learning environment which promotes the development of critical and creative thinking skills and independence in learning.
Each year, there are about 140 students from Grades 8 to 12 with 28 students in each grade. Throughout their five years in the Mini, students are provided with the opportunity to leave the traditional classroom setting and take part in a variety of field trips, including several extended field trips. Students will also work on independent projects, group projects, and cross-grade activities.
Point Grey Mini encourages active student and parent involvement. Student involvement and service within the Mini helps develop the sense of inter-grade and intra-grade community critical to the program. Each year, the Mini Leadership 12 class works to provide students with fun and engaging events throughout the course of the year and helps new Grade 8 students transition from elementary to secondary school.
Parent involvement is also fundamental to the Mini. Parents assist in many events such as the annual Mini Prom, fundraising, and the organizing of monthly Mini Parent Advisory Committees. Parents are also granted the opportunity to chaperone students on the major field trips they take part in throughout the year. Accompanying parents are fully accommodated for.
Students in the Mini have full access to all facilities, clubs, and sports teams of Point Grey Secondary School and have the opportunity to run for positions in the Point Grey Student Council along with the Mini Student Council. Fine Arts and Applied Skills courses are taken in the main school. Once accepted into the program, students are expected to be committed to the full five years of enrolment in the Mini.
The Mini is Waiting for You. filmed and directed by Monique Fleming and Kaelyn Fairbairn (PGM Class of 2021).
Inside PG Mini filmed and directed by Greer Ross-Mclennan (PGM class of 2016)
Current News & Events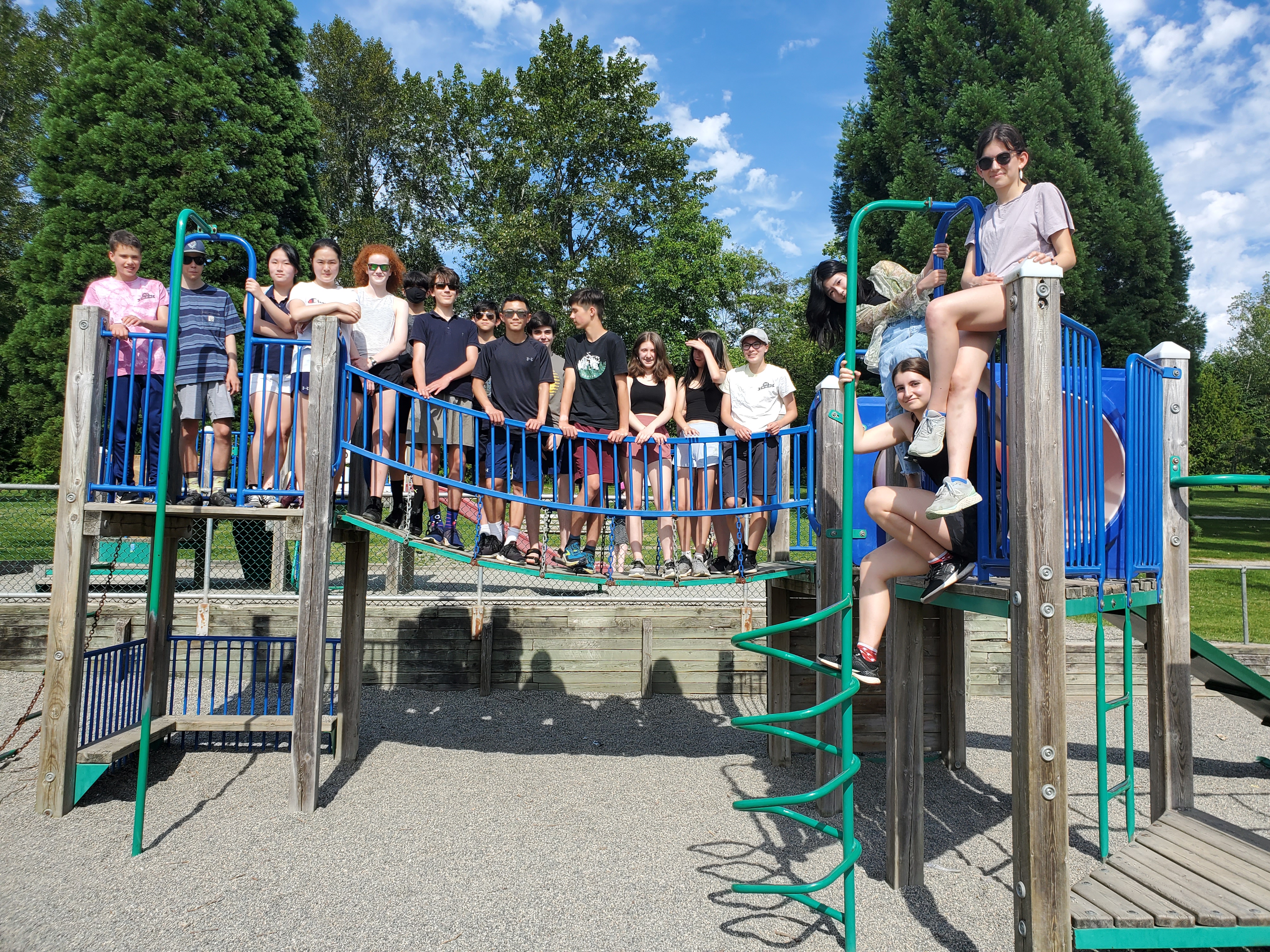 The 9M Class enjoyed their first day off school.....seeing each other at a pizza and disc golf outing! Have a great summer everyone and see you in September!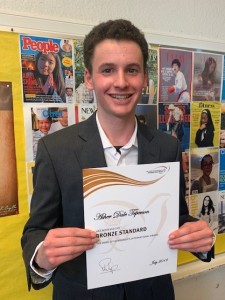 Congratulations to Asher T. for earning his Bronze Duke of Edinburgh Award.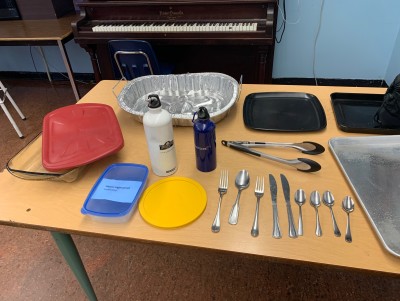 Homeless!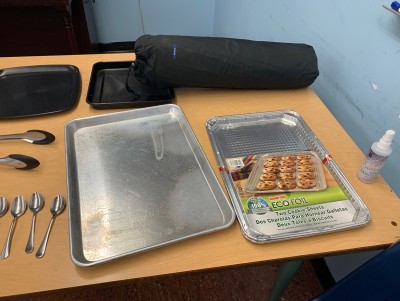 Wondering where your serving tray is? How about your camp sleeping pad? Recognize any of these items in the photos? They will be in 501 for pick up in September.
Sea Kayaking in Nootka Sound
This June saw the Minis return to Strathcona Park for our Outdoor Education Enrichment trip. We were super happy to bring along our Grade 11 class with the 9's and 10's as they had missed their opportunity to go during Covid. There was tremendous growth across our group, as students were put into situations (rock climbing, high ropes, canoe portaging, sleeping under leaky tarps in the rain) which tested their decision-making, collaboration, leadership, and grit. The days were long and the black beans and rice have never tasted as good as they did around the campfires at Strath. For the first time, we had two group do a two-night ocean kayak adventure in Nootka Sound, while other groups reported equally memorable times on canoe and hiking trips. Thanks to the parent chaperones and teachers for making the return to SPL a massive success!